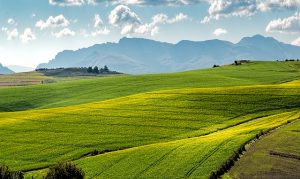 The European Union's Data-Driven Bioeconomy project DataBio has announced the launch of 26 different pilot trials, which are already underway in 17 countries. They will provide "real world" insights relevant for policymakers and producers – the farmers, foresters and fishermen engaged in Europe's bioeconomy.
DataBio is using Big Data technologies to support the growth of Europe's bioeconomy. More specifically, the project is handling massive flows of data collected through sensors placed in the soil and air, as well as from aerial and satellite imagery.
The DataBio consortium includes 48 partners from 17 countries and over 100 associated organisations PNO Ciaotech among them.
The project's mission is driven by the development, use and evaluation of the 26 new pilots covering agriculture (13), forestry (7) and fishery (6). The aim is to contribute to the production of the best possible raw materials from the three sectors to improve the output of food, energy and biomaterials.
The project is deploying over 90 state-of-the-art Big Data, Earth Observation and ICT technologies, linked together through the DataBio Platform. DataBio modelled the pilots and the technologies from a number of perspectives (e.g. technical and data, business motivation and processes, strategic) and developed the first version of the DataBio platform. The technologies have been matched and combined with each other to form innovative complex solutions for each pilot.
Now that the pilots have started their first trials, the project is one step closer to achieving its goal to demonstrate how these solutions can offer real added value to bioeconomy businesses.
The DataBio project coordinator, from INTRASOFT International, Dr Athanasios Poulakidas, said: "We are very excited, anticipating tangible success stories showing there is real value for all in using Big Data technologies in bioeconomy."
More and source (external link) …
Learn more about Horizon 2020 (deutsch)
This project has received funding from the European Union's Horizon 2020 research and innovation programme under grant agreement No 732064