We are hiring an expert consultant for our PNO office in Rome to further develop our innovation management consulting services.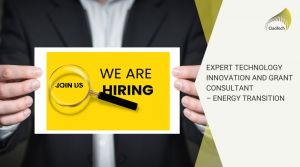 CIAOTECH S.r.l. is the Italian branch of the PNO Group, a professional pan-European consulting organization in the field of innovation and grants. We have offices in 8 EU Countries, 4 offices in Italy, with more than 400 consultants that support academia, industry and public organizations in their innovation processes. We are always looking for brilliant minds interested in innovation and to growth in a dynamic and international company.
About the job
As a pan-European innovation and funding consultancy, we are seeking experienced candidates for our PNO office in Rome to further develop our innovation management consulting services.
As a consultant, you will be in charge of developing relationships and business opportunities with innovative industries in order to acquire assignments and provide strategic consultancy services in innovation as well as support on EU projects proposal to be submitted under EU funding programs (Framework Program, Connecting Europe Facility, Innovation Fund, LIFE, etc.).
Requirements, these are all a must
Scientific university degree and experience in domains as Energy/Environment, Energy transition, Decabornisation, Sustainable Industry, Process industry, Transport, Advanced materials.
At least 3 years' experience in supporting research and innovation processes and projects, better if in domains related to energy transition.
Proved experience in European Funding programs such as Framework Program, CEF, Innovation Fund and LIFE. The candidate shall provide evidence of its involvement and consolidated experience in the preparation and / or realization of EU funded projects.
Excellent English written and oral skills. Knowledge of Italian is a plus.
What's on offer
We offer you a variety of challenges and excellent prospects within a fast-growing business where your efforts will be appreciated and rewarded:
Permanent and full-time contract (salary and level to be defined);
Smart working
Training on hard and soft skills, to develop your own potential
Welfare and other benefits
Professional development in a young, dynamic, multidisciplinary and international team;
Involvement in international projects, collaborating with well-known European companies, universities and research centers;
The possibility to personally contribute to innovative ideas and projects development able to impact EU citizens' lives and technological development.
If this sounds interesting to you, we are keen to talk to you. You may send your CV and accompanying mail to infociaotech@ciaotech.com (Ref. Innovation and Grant Consultant-Energy Transition and your Name).