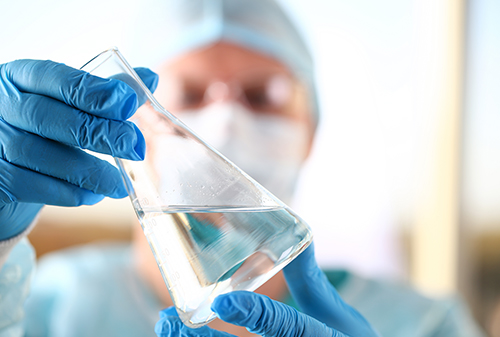 Dates:
Competition closes: 29 March 2023, 11am
Applicants notified: 11 May 2023
Project start date & duration: by 01 September 2023; between 6-18 months
Scope
The aim of this competition is to deliver business led research and development (R&D) that will:
lead to new engineering biology products, processes or services
de-risk the adoption of new Engineering Biology technologies that offer high market potential
Funding aims to accelerate the development and adoption of engineering biology technologies and techniques and by doing so provide solutions to societal challenges.
For the purposes of this competition engineering biology refers to the:
development or use of synthetic biology using engineering principals to design and fabricate biological components and systems
adoption of synthetic biology in industrial processes or development of tools and technologies that support synthetic biology
Project can include: experimental evaluation; prototyping; product or service development planning; demonstrations of utility and effectiveness; demonstrations of safety or regulatory planning.
Applicants are encouraged to collaborate with the UK research base and help to grow the UK's Engineering Biology ecosystem.
Specific Themes
Projects must focus on developing engineering biology technologies or apply engineering biology solutions to one or more of the National Engineering Biology Programme (NEBP) themes or focus on cross cutting technology or service development. The NEBP themes are:
food systems
clean growth
environmental solutions
biomedicine
Eligibility
Project must be led by a UK business, of any size, and collaborators must be UK based organisations
R&D work must be carried out in the UK and project results exploited from UK.
Subcontractors must be UK based, with costs justified and appropriate to the total costs.
Subsidy Control requirements and EC State Aid funding rules apply
Funding Rates
Total eligible project costs between £100,000 and £500,000 (£7Mn pot).
For Industrial Research (TRL3-5) you could get funding for your eligible project costs of:
up to 70% if you are a micro or small organisation
up to 60% if you are a medium-sized organisation
up to 50% if you are a large organisation
For Experimental Development (TRL 6-7) you could get funding for your eligible project costs of:
up to 45% if you are a micro or small organisation
up to 35% if you are a medium-sized organisation
up to 25% if you are a large organisation
Research organisations in your consortium can share up to 30% of the UK total eligible project costs.
How PNO can support you
The UK team has a strong track record in securing some of the most competitive national and European grants on behalf of its clients, with a full understanding of how a project should be presented to stand the highest chance of success. Each year in the UK alone, we are responsible for the submission of more than 100 funding applications across all sectors and priority areas. Based on this extensive experience, through careful project selection and using key insight into how a project should be best positioned, we consistently achieve success rates that are more than 5 times the typical success rates for UK national schemes and EU programmes.
For further information or to discuss a project idea please contact PNO Consultants
0161 488 3488 | info.uk@pnoconsultants.com