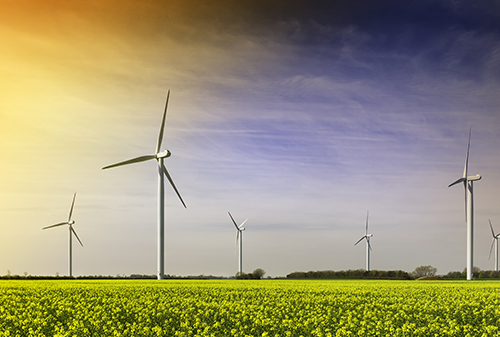 Dates:
Competition closes: 20 April 2023, 12pm
Applicants notified: June 2023
Project start date & duration: Mid-July 2023, for up to 19 months
Scope
This is an open competition which aims to continue the development of innovative technologies to enable the long-term co-existence of offshore windfarms and Air Defence radar. The overall aims of the programme are as follows:
to accelerate the development of windfarm mitigation technologies across three technology categories of radar, stealthy materials and alternative tracking
to disseminate the findings to support the decision making on further development of the most promising technologies and potential deployment at scale.
The programme aims will be delivered via two different Streams:
Stream 1: Demonstration Projects – BEIS grant T&Cs (up to £14.15m available) [This competition] – seeking to fund projects which will demonstrate innovative technologies with the potential to mitigate the effect of windfarms on the AD radar up to Technology Readiness Level (TRL) 6, which is a demonstration in a relevant environment.
Stream 2: Analytical Evaluation Study – DASA Contract T&Cs (up to £0.5m available) [Future competition]
Specific Themes
The following topics present areas upon which innovation may have an impact.
Radar approaches: enhanced signal processing to reduce the impact of windfarm clutter and / or additional radars to provide enhanced cover
Materials approaches: model the impact of a proposed radar absorbing material, including the effects of directionality, bandwidth and absorption.
Alternative tracking approaches: model the effects of supplementary sensors and how these might be incorporated into an integrated picture.
Projects that will not be funded
Projects aiming to finish the demonstration at TRL below 5 and above 6.
Any commercialisation activities or development or trial of solutions which are already commercially or widely deployed in the UK or internationally.
Eligibility
Bids may be submitted by single applicants or project teams (consortia).
The lead applicant or project co-ordinator must be registered with Companies House.
Projects can work with international partners but physical demonstrations must be located in the UK.
Full proposals must be submitted via the DASA Online Submission Service
Subcontractors delivering more than 10% of the work (by value) must be named in the application.
Stream 1 projects will be required to cooperate with the winner of Stream 2 competition.
Funding Rates
The total budget available for Stream 1 is £14.15m. Grant funding available per project is dependent on the challenge area:  A. Radar up to £4.5m; b. Stealthy Materials up to £3.5m; and C. Alternative Tracking up to £1.5m.
For Industrial Research (TRL3-5) you could get funding for your eligible project costs of:
up to 80% if you are a micro or small organisation
up to 75% if you are a medium-sized organisation
up to 60% if you are a large organisation
For Experimental Development (TRL 6-7) you could get funding for your eligible project costs of:
up to 60% if you are a micro or small organisation
up to 50% if you are a medium-sized organisation
up to 40% if you are a large organisation
Research organisations funded at 100% and Higher Education Institutes at 80% of Full Economic Costs.
How PNO can support you
The UK team has a strong track record in securing some of the most competitive national and European grants on behalf of its clients, with a full understanding of how a project should be presented to stand the highest chance of success. Each year in the UK alone, we are responsible for the submission of more than 100 funding applications across all sectors and priority areas. Based on this extensive experience, through careful project selection and using key insight into how a project should be best positioned, we consistently achieve success rates that are more than 5 times the typical success rates for UK national schemes and EU programmes.
For further information or to discuss a project idea please contact PNO Consultants
0161 488 3488 | info.uk@pnoconsultants.com