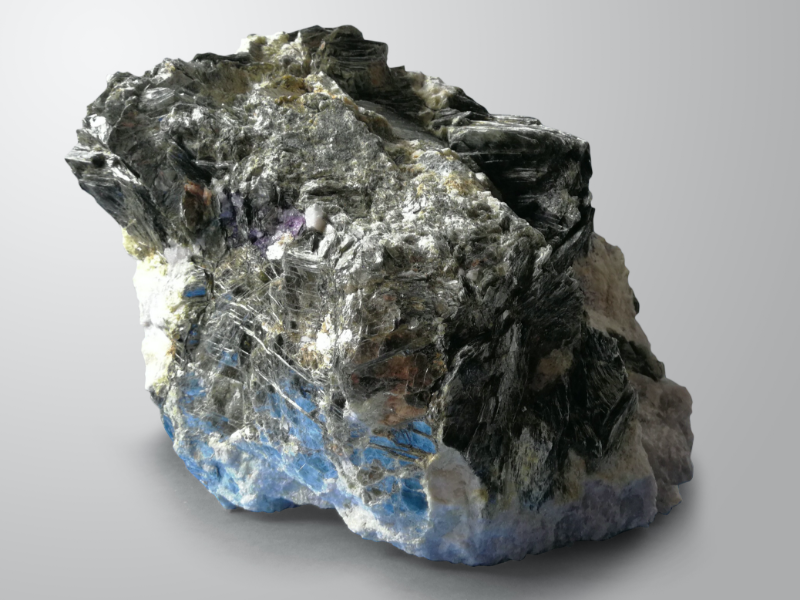 To keep projects profitable, cost savings must be generated. This starts in the early stages of exploration projects, to quickly and reliably locate orebodies, to reduce risk involved in selecting drilling locations for that very cost-intensive phase of exploration. It is in this pre-drilling step that GREENPEG comes into play: decreasing exploration costs by use of a modular sequence of optimized exploration methods from ground, air and space-based information.
GREENPEG helps to see things with new eyes, in the field and in cash!
GREENPEG | Aim and objective
GREENPEG aims for a better investor approach and promotion of European deposits. Commonly, investors use on-site services if efficient and offering latest know-how. Equipping them with GREENPEG inventions and improving access to, and quality of, geological and geophysical data will stimulate investors to "explore" Europe.
The Project develops two innovative, competitive toolsets at TRL7 for the exploration of buried LCT and NYF pegmatites, including three new instrumental techniques and devices (piezoelectric sensor, helicopter-complementary nose stinger magnetometer, drone-borne hyperspectral imaging system) and two new datasets for prospect scale (<50 km²) and district scale (50-500 km²) exploration. Innovation needs raw materials from mining.
The economic value chain depends on a secure raw materials supply. Europe's ambitious e-mobility plan will rely on both.
GREENPEG | Impact
Disrupted supply chains from the COVID-19 pandemic and the strategic role of raw materials, for example in Chinese policy making, underline the value of domestic raw material supply. There is a need for a renaissance of the EU exploration industry to unlock Europe's hidden mineral wealth.
SME companies can especially benefit from this challenge: GREENPEG endows them with a set of powerful tools and interpretation methods to substantially increase their portfolio and stimulate entrepreneurship.
Resource inventories have become an important measure in raw materials policy-making. GREENPEG technology will broaden our knowledge bases of industrial minerals and critical raw materials. Indirectly, this will promote professional careers and education in mining. This in turn will help feed the resource base for green technology "Made in Europe".
GREENPEG | Consortium
The GREENPEG consortium perfectly addresses the project´s objectives and aim: Three mining operators / services providers (FELMICA, BLI, ECM) and one geological survey (NGU) are potential end users.
Two technical consulting companies (TERRA, IFU) and five academic research institutions (UIO, UCD, UPV, UNEXE, UPORTO), provide industrial and academic knowhow for the technological developments.
The business consultant (PNO) carries out market analysis for upscaling and market implementation of the results and develops the business plans.
GKZ, as a not-to-profit association, acts as an honest broker for exploitation management and clustering from different project activities (CSA, R&I), being also responsible for dissemination and communication.
UIO with its extensive administrative background steers and administratively coordinates the project.
Would you like to learn more about GREENPEG or EU funding in general? Contact our experts Annemarie Reiche and Dr. Stephan Kröner.
GREENPEG is a project funded by the European Commission. This project has received funding from the European Union's Horizon 2020 Research and Innovation program under Grant Agreement n° 869274.
All links above are external links.