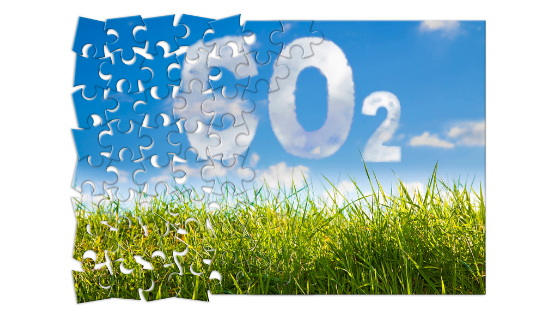 A Happy few…
The results of the first Innovation Fund call for large-scale projects were released: Only 7 projects were funded (!) out of 311 applications. PNO Consultants France is very proud to have supported 2 winning applications for Carbon Capture and Storage (CCS) projects in Antwerp and in the north of France!
The funding threshold was quite high with a reserve list around 21.5/25. Many proposals failed on the Green House Gas (GHG) emission avoidance criteria (Criteria 1b maximum or relative) or because the financial maturity was not sufficiently elaborated.
Essentially, the European Commission / CINEA selected only the most impactful projects. CCS projects were clearly favored due to their GHG avoidance potential and 4 of them are on the final list. Their magnitude is very high: Project Kairos@C, supported by PNO Consultants France, the largest one, reaches 14.2 million tons (Mt) of CO2 avoided in the 10-year monitoring period, while the lowest CCS project selected offers 4 Mt of CO2 avoided.
With this tight selection, the EC has allocated winning projects substantial funding: €1.1 billion to be shared between the 7 projects! This is a significant change compared to past EU funding programs which had a big dispersal effect. Winning Innovation Fund projects are well-financed for both CAPEX and OPEX. One of the main advantages of the Innovation Fund, notably compared to its predecessor program NER300, is that full CAPEX s is eligible for funding as well as 10 years of discounted OPEX. This offers the winning projects a very strong incentive to deploy their activities.
The will of the EC is clearly to rapidly obtain a major impact towards meeting the 2030 climate objectives. Thus, high GHG avoidance projects with an early financial close, assuring their capacity to deploy quickly, were chosen. Cost efficiency is also key, projects should get costs down closer to the average published by CINEA which is very low: 18€ per ton of CO2 for the first stage application and 15€ for the second stage.
This extremely selective process will undoubtedly create a lot of frustration, notably for the 59 projects which passed the first stage and were rejected at the second stage…a lot of time and effort lost. The Innovation Fund programme is probably the most complex EU funding instrument today, with at least 400 pages of application and a financial and GHG scope completely different from Horizon 2020 / Horizon Europe, requiring around 1 000 to 2 000 hours of work between partners and consultancy firms.
The main lesson of this first call is now clear
Projects with low GHG avoidance (below 400Ktpa) have little chance to succeed. Green Hydrogen projects or chemical projects will directly suffer, and green H2 projects will also be at a disadvantage on the next call since they will now compete in the same Energy Intensive Industry category as CCS.
Even if the GHG criteria scoring should be adapted to the sector of the project according to the Innovation Fund call, the volume remains crucial and has an eviction effect for chemical or green H2 projects.
Consequently, partners aiming for the large-scale call should have a Flagship Project in mind, even if demonstration projects were mentioned in the expert group and in the Innovation Fund call fiche. Some rejected projects may be redirected toward the small-scale call, but many projects will fall in between, not big enough for the large-scale and too big for the small-scale call. A way forward in this case may be to combine projects by developing a cluster approach on a specific site or a value chain logic to gain critical mass, above all on GHG emissions avoidance, in order to obtain funding and help meet EU 2030 climate objectives.
We will see if the EC / CINEA adjusts its approach a little for the upcoming 2022 call which will receive more funding (€1.5 Bn) but will include some projects which are in a Project Development Assistance (PDA) stage from the first call (15 projects are currently on the PDA list). So, it could still be highly competitive with ultimately only a few projects selected.
If you want to know more about the Innovation Fund programme, contact us or visit or Innovation fund programme page.
Voir aussi
Article written by Benoit MERLAND, Grant and Innovation Service (GIS) manager of PNO Consultants France