Horizon Europe vs Horizon 2020, the difference?
Horizon 2020s best practices led the European Commission to add various improvements to the programme. This sets the programme ahead of its predecessor. Therefore, the new and improved programme Horizon Europe has already caused controversy.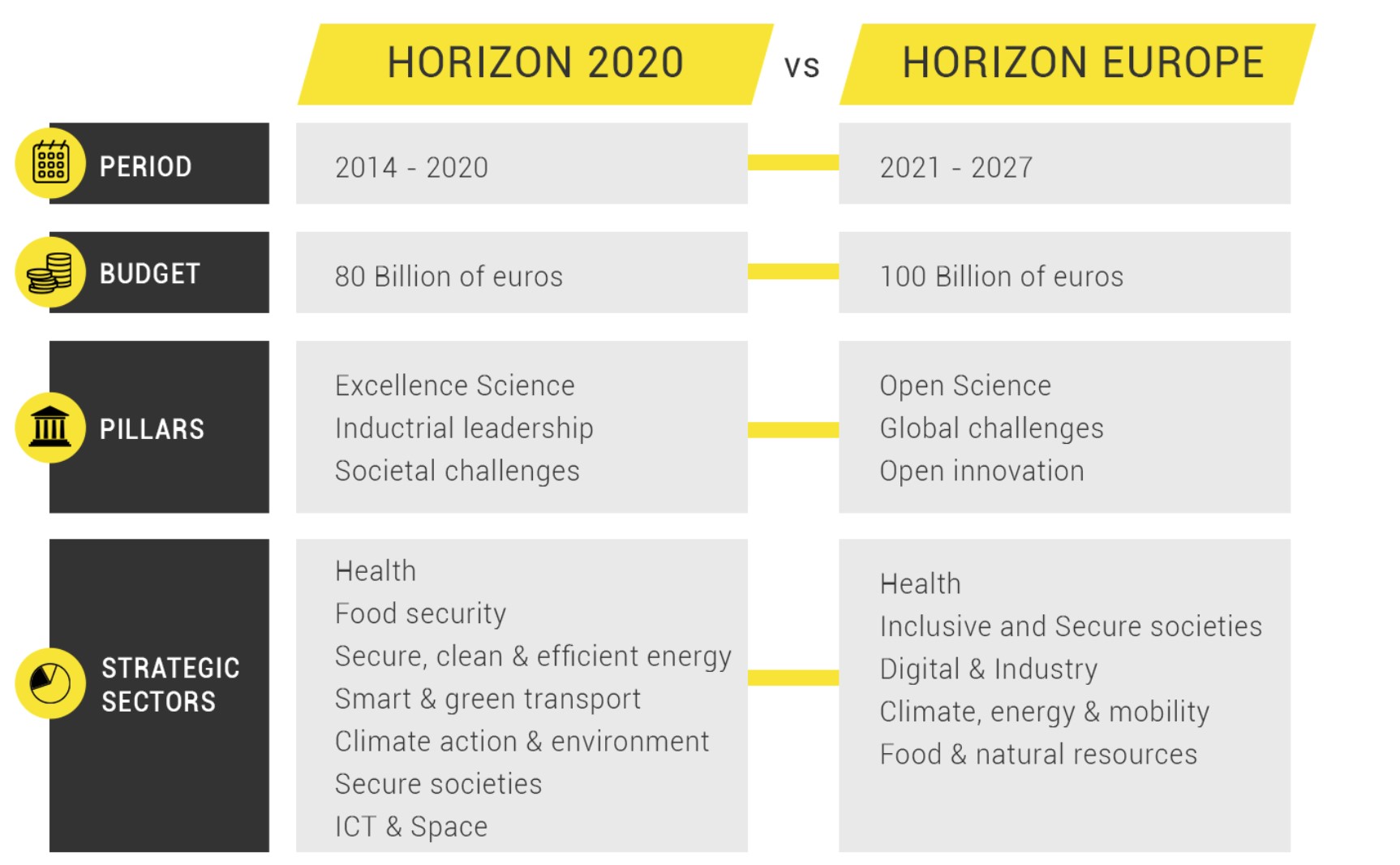 Key facts on Horizon Europe
Duration of the programme: 2021 – 2027
Related bodies: creation of the European Innovation Council
Budget: 100 billion euro
Main programme pillars

Open Science
Global Challenges and Industrial Competitiveness
Open Innovation

Targeted Clusters

Health
Inclusive and Secure Society
Digital and Industry
Climate, Energy and Mobility
Food and Natural Resources

Closer collaboration with other EU programmes, such as the European Defence Fund, Digital Europe Programme and Connecting Europe Facility Digital
New features for Horizon Europe
European Innovation Council: support of cutting-edge innovation
Increased impact trough mission oriented approach and citizen participation
Open innovation
New approach to partnerships
Simplified regulations and less administrative constraints
New updates straight to your inbox?
We'll update news on Horizon Europe continuously. Sign up for our newsletter and we'll keep you in the loop when new information comes to hand.